Spill Control NZ is locally owned and operated, providing an essential service to industries and companies.
We supply top quality NZ/Australian-made products.
Our clients range from small businesses, to large petrochem and manufacturing companies.
We are also proud supplier to Maritime NZ and the Tauranga Rena Oil Spill.
We hold an extensive product range and large amount of stock, including:
Mini/Truck Spill kits, Hazchem Kits, Large 1100ltr Spill Kits, Response Trailers, Oil Separators, Dangerous goods containers, Containment bunds, Absorbents, Booms, Rolls, and Pads.
We also provide a comprehensive range of Safety and Environmental products and Spill Response Training.
Previous spills highlighted the need for more resources, trained personnel and equipment, and we at Spill Control NZ are proud to say that we have met that challenge!
Call us Free on our 24-hour Emergency spill response number:
---
Our People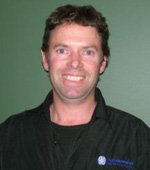 Director: Jason Sole
Over twenty years experience in the oil and gas industry
Experienced and trained spill responder (OPEAM)
Experience includes – Construction management, Site supervisor Surveyor, Spill Response (Diesel, Oil, WBM & SBM) & silt control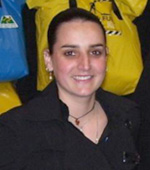 Director: Erica Watson
Previously Moana Pacific Fisheries – HS&E, Port of Tauranga HSNO certified handler
Trained tier one – three spill responder (OPEAM)
---
Our Products and Services
Oil and Fuel spill kits
General Purpose Spill kits
Chemical Spill Kits
Ground and Floor Absorbents
Industrial Absorbents
Oil and Fuel Booms
Hazspill Drums
Collapsible Bunds
Spill Mats
Drain Covers
Spill Trailers
Drum Bunds – Sale or Hire
Dangerous Goods Stores – Sale or Hire
Bulk Container Bunds
Storage Cabinets
Spill Kit Labels and Signs
Contaminated Waste Disposal Bags
Disposal Service
Sediment Traps
Sediment and Silt Fence
Silt Booms
Skimmers
Pumps
Hydrocyclones
Oil Separators
Dispersant Spray Systems
Floor Bunding
Oil Dispersant
Emergency Showers and Eye washes
Personnel Protective Equipment (PPE)
Gloves
Goggles and Safety Glasses
First Aid Kits
Clean up Safety Tools
Tergo R40
Neutralisers
Spill Response Training